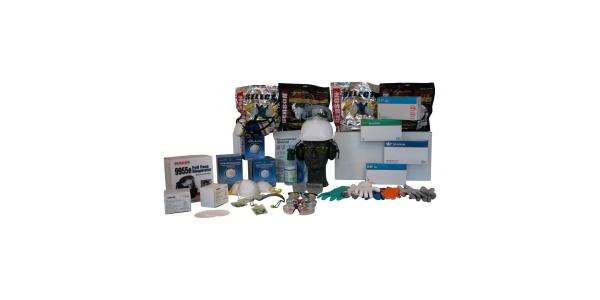 Overalls
---
INP disposable coverall white, non-woven
Art. Nr. 16075-16079
Cat. III type 5-6, CE 0624. With hood and zipper with adhesive flap. Elastic at wrists, ankles, hood and waist. Silicone-free, anti-static, no linting.
16075 = size M
16076 = size L
16077 = size XL
16078 = size XXL
16079 = size XXXL
Unbranded packaging: on request.

View product
---
Polyester coverall, dark grey
Art. Nr. 16129-16133
CE cat. I, coverall with hood, 100% polyester. Ventilated back, very comfortable. Antistatic, silicon free, lint free. 2-way covered zipper. Knitted cuffs from lint-free microfibers. Ankles adjustable with velcro. Elastic in the waist and hood. 2 back-pockets. Resistant to washing and ironing.
16129 = size S
16130 = size M
16131 = size L
16132 = size XL
16133 = size XXL

View product
---
Polyester overall AERO SPRAYMASTER
Art. Nr. 16350-16364
Ventilated, white with blue stripe. With hood and 2-way covered zipper, antistatic and lint-free. High quality overall made from 100% polyester of 64 gr/m². The overall is very comfortable thanks to the several covered ventilation openings. With elastic in the waist, hood, cuffs and ankles.

16350 = size 50
16352 = size 52
16354 = size 54
16356 = size 56
16358 = size 58
16360 = size 60
16362 = size 62
16364 = size 64
View product
---