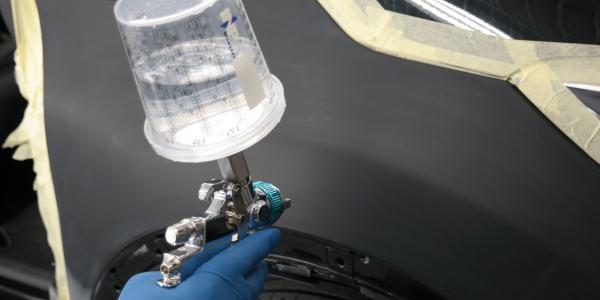 Tape
---
Slim tape, 19 mm x 50 m
Art. Nr. 22175
High-performance masking tape for problematic taping jobs, such as on rubber and plastic parts. Extremely thin, flexible, waterproof paper substrate. High curve resistance, hardly any paint edges, temperature-stable up to 80°C.
View product
---
---
---
---
Adhesive foam tape, white, diameter 13 mm
Art. Nr. 22052
For sealing of the gaps between the car body and for example the doors, the hood etc. and to avoid the formation of paint edges. Silicone free adhesive. Temperature resistant up to 80°C/30-60 minutes.
View product
---
---
---
---
---
---